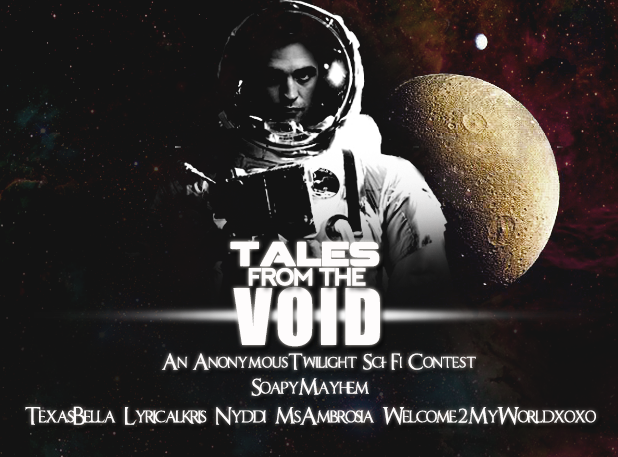 Tales From The Void
Twilight Anonymous Sci-Fi Contest
Have you fantasized about Edward as an Astronaut or a Time Lord? Ever wanted Alice to be the real Tinkerbell? Do you wish Emmett was a Sexy Alien with a probe? Then this is the contest for you.
Time Travel, Zombies, Aliens, Dragons, Witches, Angels, Demons, Post-Apocalypse, Space Travel, Alternate Reality, Superhuman Powers... If it has to do with Sci-Fi or Fantasy, we want it.

Also, Vamp and Wolfpack Stories are Welcome as well as long as there are additional Sci-Fi or Fantasy Elements - such as time travel, aliens, zombie apocalypse....
Check out the pages above for Rules and Deadlines.
You can also check out the fanfiction page
here
of follow us on Twitter - @TwiSciFi.